Educate yourself about your spine, body, and your health
---
Increase your knowledge about your body's healing process
Our Spinal Workshops are an essential aspect of the healing process. Reason being that the more education a patient has regarding their spine and nervous system, the easier it is for them to heal.
There is a subconscious power of understanding and awareness for the body's healing process. Thus the reason for teaching hospitals achieving better results than non-teaching ones. Therefore we make it manadatory for each patient to attend at least one workshop the first month under care.
There are different topics covered, they are a part of the care so they don't cost anything and they're only a half hour on Tuesdays between 5:30-6:00pm. We encourage for our patients to bring guests. Due to limited room we cap the number of atttnedees to 9 people per session.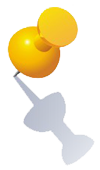 Schedule your appointment today!
Free screening for new patients
or
---
Our Spinal Workshops Schedule:
Tuesdays 5:30 - 6:00 PM
03/16/2021:

Chiropractic and Pain

03/23/2021:

Chiropractic and Sports

03/30/2021:

Kids and Chiropractic

04/06/2021:

New Patient Orientation

04/13/2021:

Understanding NUCCA Chiropractic

04/20/2021:

Chiropractic and Pain

04/27/2021:

Chiropractic and Sports
Remember To Bring
A Guest/Spouse Or Significant Other
The More The Merrier!
Book Your Spot Now!
Note: The topics may change depending on patients needs and demands.